Have you had other co-creations with any other musicians? I've definitely shared cyphers and jams with some of Vancouver's finest but when it comes to recordings, I'm mainly a solo artist. Years ago, I collaborated with a North-Van based Rapper and MC named Discreet Da Chosen. I've also featured Vancouver based artist "Atmajestic" on my main project, an electronic musical. Mainly, I've been working with producers such as Samosa from the Compound (Granville Street) and Wobbelix on some R'n'b flavored tracks.
Did you make music when you were young? Oh, did I ever. Nature always inspired me to sing. I began cultivating vocals and freestyles while I would wait for my parents to pick me up from school or on long walks through the wilderness. Within the symphony of sound, I'd always find a melody to harmonize with. I discovered that when I'd sing, I'd be able to observe my thoughts in a way that silence never permitted me to. So I decided to join choir groups, drama and musical theatre where my love for art grew.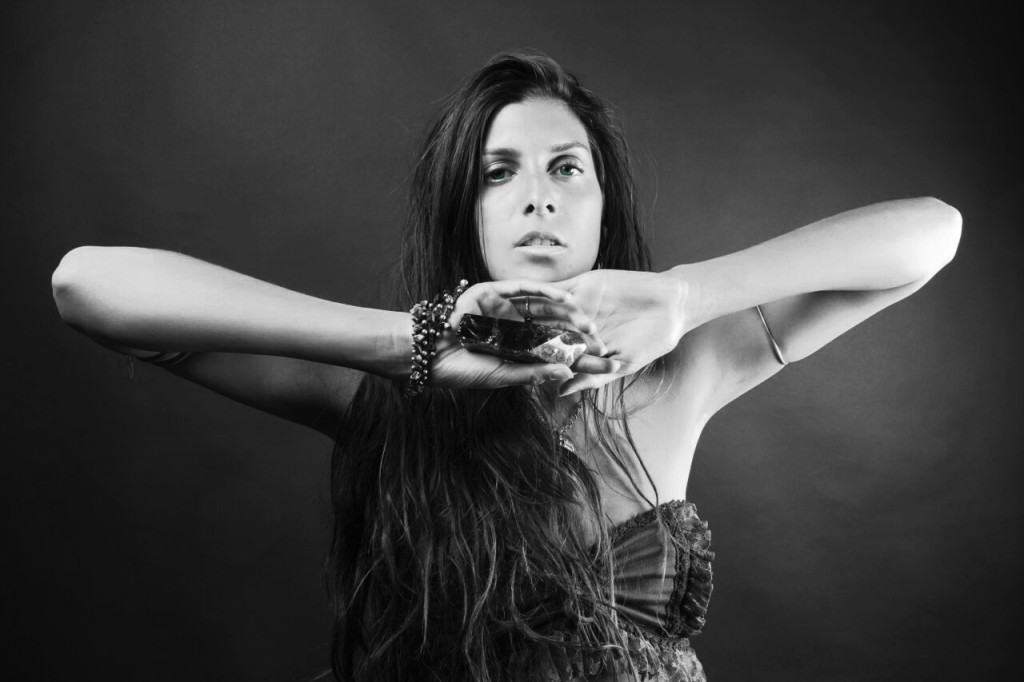 Where are you from? This question is always a funny one. Those who have met me in my journeys would have heard me say that I'm from a vagina or from the moment. Long story short, I've been mainly nomadic my entire life until recently settling in the Sunshine Coast, BC.I grew up couch surfing, house hopping and travelling throughout Canada, U.S, Mexico and Europe. I learned English in Alabama where I discovered my passion for Hip Hop and R'n'b . I lived around Ontario and later attended high school and experienced a portion of my youth in St. Albert , Alberta. I then embarked on a journey of facing all "survival" fears by vicariously and actively becoming a professional international, nomadic artist. By participating within the unknown as a lifestyle, I opened my horizons to the unfathomable. In other words, I went from "Couch Surfing" to Palace hopping. I realized that the universe mirrors our consciousness. What I mean by that statement is that: What we vibrate, we create. When I was feeling great, I would attract amazing living situations that would propel me into success. When I would resist what hand, I was met with: I would attract situations that would affirm my resistance. Yoga and Music became my everything. My practice was to beatbox the song of the streets, of the wild. 
What's your style of genre? I have an original style. (Many artists say this but really. ) It's "Earth-Based" music. What that means is: that I am devoted to study and apply sound science and sound healing in an integral application to all genres of music. I love it all: Hip- hop, Rnb, Pop, Jazz, Blues , Tribal, Electronic and the myriad of sounds that are available to us but my main aim is to create music that helps to connect listeners to the Earth. 
What inspires you? Cymatics (Sound Science) , Sustainable Permaculture, Tribal Villages, Yoga , Herbalism, Mother Earth. I'm inspired by the diversity that is present within all culture. I'm inspired by hardship and by devotion. The thing that has inspired me the most is my connection to the land. No matter where I've traveled my entire life, I've always felt like I've had a friend with me because of my connection to plants, trees, animals and to people.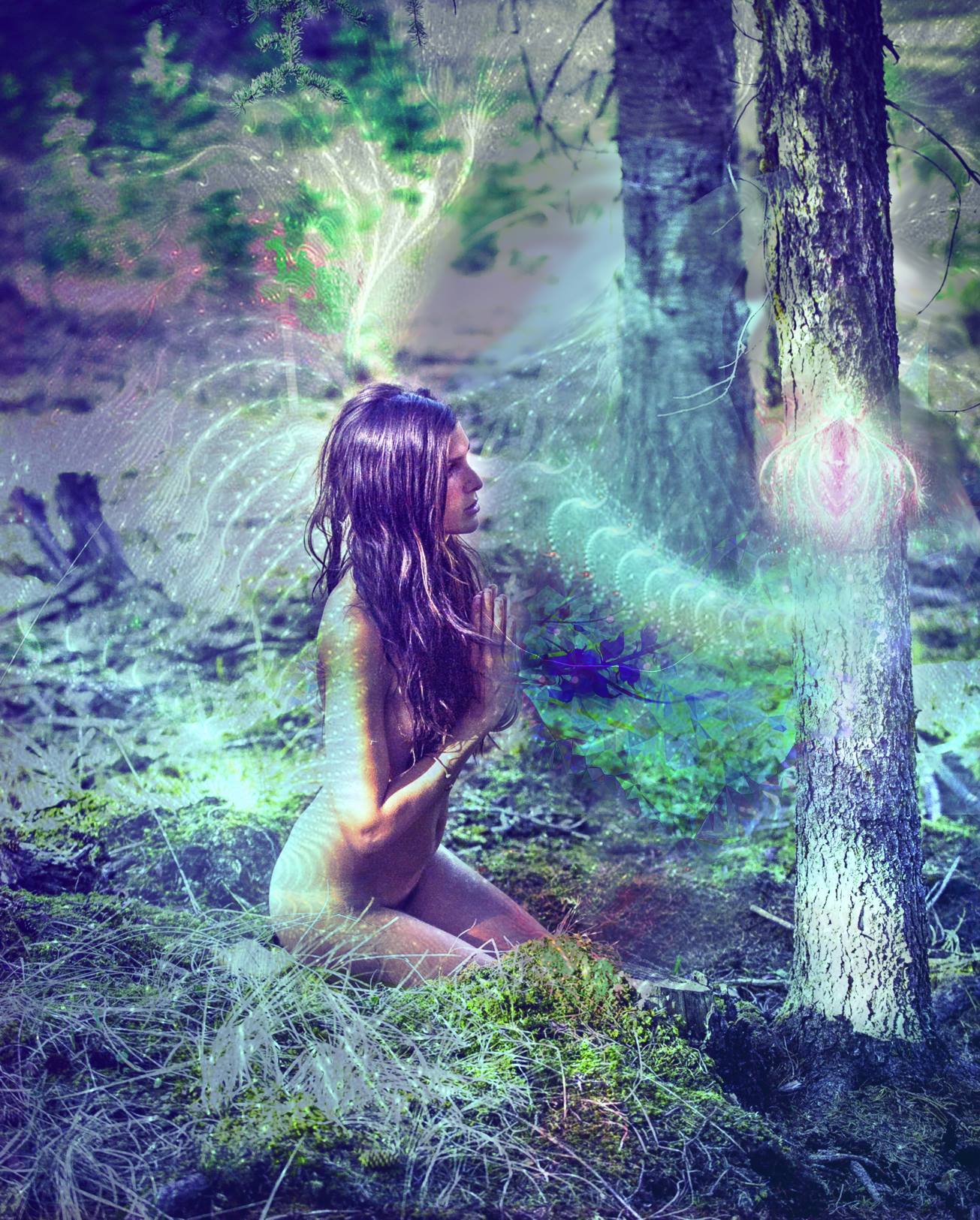 How often and where do you rehearse? I rehearse daily. For a long time, my stage light was the street lights. My stage was the emptiness of the streets. Percussion was the sound was my feet hitting the concrete and my breath was my instrument. I grew to stage hop and travel between festivals and studios. Now, I'm blessed to have my own sound lab. 
How have you developed since you started with the music? I was determined to become a fully improvised, multi genre musician. I have now cultivated the skill-set to do so. I began as mainly a song-writer, performer and vocalist and now I'm mainly producing my own beats through improvised vocal production. My journey as Quean of the Green was also mainly introduced through the underground hiphop scenes of Edmonton, Calgary, Vancouver and L.A. After my journeys through yoga and meditation, I became more interested in creating sound- healing music . My style shifted from a hip-hop sound to it's own genre of music. 
Are you looking for a booking agency or label? I'm not looking. I'm quite content in learning how to manage my own music but I am not closed to the idea of it. If a booking agency is in alignment with my quest and values, I'd be excited to be supported in my journeys. My main aim is to raise awareness and finances towards benefiting charities that prevent forest destruction , ocean destruction.. etc and to provide music that isn't selling sex and separation as a main underlying tone in music... If a label is interested in working with me , they must be aligned with my values and quest. 
Do you do all your own composing and lyric writing? When it comes to vocal production, yes. When it comes to collaborations with producers, I compose the vocals and lyrics. 
Do you start with the music or the lyrics? When vocal composing: both at the same time, it's improvised. When it comes to production , usually the music comes first. 
What are the most people to attend one of your gigs? The biggest crowd I ever played for was 600 people. 
What ages are most of your concert attendants? Mid-twenties to late 40's. However, I once performed for some senior citizens who grew fond of dubstep due to my set. 
Do you always play the same songs live, or do you vary? I have a song gallery of over 200 songs recorded. I'm also an improvised artist so I ensure that every show is fresh. 
Do you have a regular place you play live often? At the moment, No. I'm mainly focused on completing scripting of my musical and directing my energy towards my album release this summer. 
What was your first gig like? "Sunshine and Grass." It was a blast. I met the event coordinator and Edmonton rapper "Sonik" at a bar. He had the same birthday as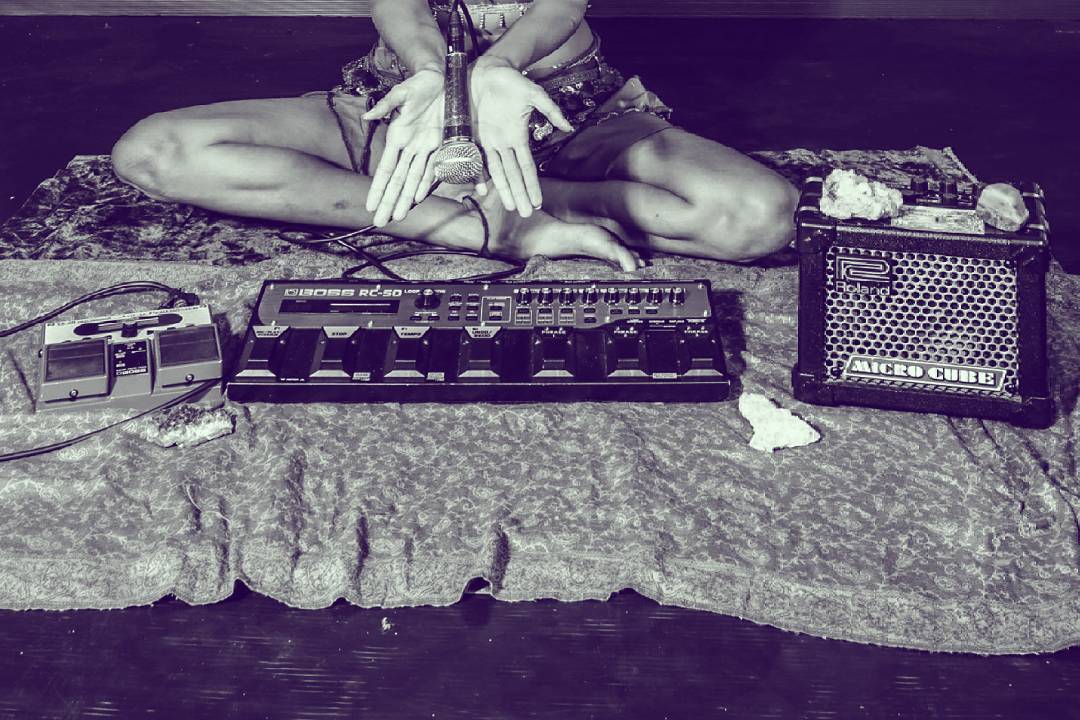 me which happened to be on the date of his event. 
What was your latest gig? Diversity festival. It was amazing! The staff treated me like Gold. I also got to rock the stage on my birthday and almost sunk on a pirate ship to get there! 
Where have you played live this year? My last big show was at Diversity festival. Since then, I've mainly been working privately with sound healing clients. 
Where do you plan to gig the coming year? I plan on playing shows around local Sunshine coast, Vancouver and Squamish festivals. 
Do you sell merchandise/ what do you have for sale? I currently have my "Raw Files" album (CD) on sale on Bandcamp . I am working on releasing a vocal sample pack ( composed of my vocal loops) and a t-shirt line as of next fall. 
Where can people buy your merchandise? http://queanofthegreen.bandcamp.com and http://queanofthegreen.com 
What do you think about people downloading music instead of buying records now a days? I think it's a beautiful thing. We are awakening and music is a catalyst. As an artist, I feel blessed when a fan supports me financially through buying my record, it means they really care. 
How do you think and know that this interview will help you in the music business? Life is about connection. Promotion opens doorways for new listeners to be introduced to my music. 
Do you have any role models? Kellee Maize. The early (Gwen Stefani) and Loreena Mckennitt. I'm inspired by women in the music industry who have had positive messages in their music and have crafted their music with persistence until it became a reality.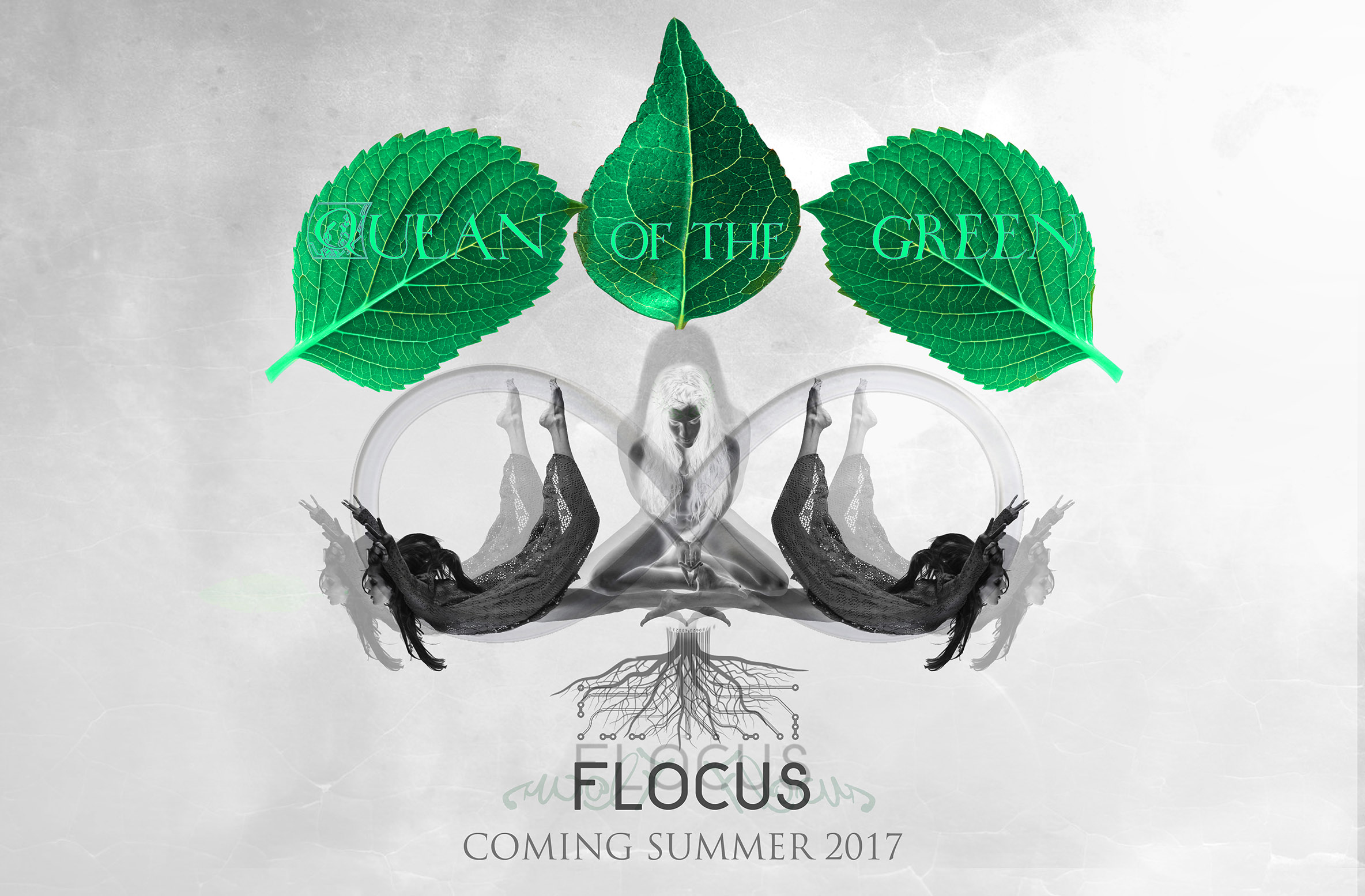 Is it easier to find inspiration from older bands or artists or bands or artists that are more active today? There is inspiration to find within everything, it's all about what essence we derive from the art in which we are viewing.  In simpler terms, beauty is in the eye of the beholder. I do have a preference for raw art but there is a beauty to the polished. 
What have been your biggest obstacles? Finding a "Niche". I'm an innovator. I'm creating something that hasn't been accepted in the common world yet. I didn't care to sell out to the agencies and labels that wanted to make me another female "sex symbol" of a vocalist. I care to study frequencies, the power of the voice, the psyche of the collective and to sing for the Earth. 
What advice would you give other bands or artists? Do it for the love of music. 
How do you get psyched for a gig? I get excited in the unknown. The idea of free styling or performing as an act of love for the land and the people is mind-blowing and heart opening for me. 
Do you have any new material? I have a promo video that features one of my tracks from my up-coming album " Flocus". It's called "Awakening the Wild " produced by Inner Forest and it is currently available on YouTube (https://www.youtube.com/watch?v=3FwC1yI7SBk) The song for download is available at : https://soundcloud.com/innerforest/awakening-the- wild-featuring- quean-of- the-green
What are your plans for the future?  After 7 years of consistent nomadic travels and recordings:  I'm releasing my debut album: "Flocus' this summer.  I'm also working on an Electronic, Fairy Tale Musical with my amazing producer: Inner Forest. I've been working on the script, vocals and direction since 2011 and I'm stoked to release it in the following years.  
Do you have something to add?  I'm super excited for the world of opportunity that the internet has provided us with. We are now at a place where we get to evolve with technology and nature in a way that we've never been granted tools to do so until now. I dream of performing on sculpted stages and events that utilize technology and music to harmonize in synthesis with nature. I dream of radio music that provokes listeners to: "Awaken the Wild " in them. 
WEBSITE | Facebook | YouTube | SOUNDCLOUD | PATREON | music@queanofthegreen.com 
Interview by: Courtney Sparks